Unleash Your Creativity and Boost Well-being with an Immersive Experience in Los Angeles at Flutter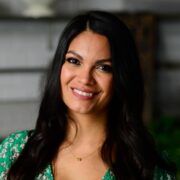 Maria Alaniz
Maria H. Alaniz is the Director of Social Media for…




View Gallery
The immersive experience in Los Angeles called Flutter is an interactive and modern art museum located in the heart of the city. With its unique approach to showcasing contemporary art, Flutter invites visitors to engage with the artwork, touch, and explore, creating a truly immersive experience. Not only will you be captivated by the captivating installations, but you'll also discover the mental health benefits that come with engaging in art.
Engage with Art in a Whole New Way at Flutter Experience
Chris Dowson, the founder of Flutter Experience, is passionate about making fine art accessible and welcoming to a broader audience. With a multi-pronged mission, he aims to create an immersive and interactive exhibition that speaks to pressing questions surrounding the balance of social media, visual culture, mental health, joy, and creativity.
With 15 thoughtfully curated rooms, each designed by different artists, you'll find yourself surrounded by captivating visuals, tactile installations, and interactive experiences. From vibrant colors to intricate designs, every room offers a unique opportunity to ignite your creativity and explore the boundaries of artistic expression
Meet the Artists Behind this Immersive Experience in Los Angeles
Elise Peterson:
Elise Peterson is a multidisciplinary visual artist who delves into the intricate relationship between identity and sociopolitical factors. Through her work, she explores themes of technology, Blackness, and cross-generational narratives, inviting viewers into a world of storytelling and reinterpretation. Elise's art has been exhibited at prestigious venues like the Contemporary Art Museum of Baie Saint Paul and her writing has been featured in publications such as Paper Magazine and Elle.
Jacolby Satterwhite:
Jacolby Satterwhite is a conceptual artist whose practice addresses various subjects including labor, consumption, sexual preference, and fantasy. Using immersive installations, virtual reality, digital media, and more, Jacolby creates captivating experiences that challenge societal norms. His work has been showcased at renowned institutions like the Museum of Contemporary Art in Chicago and the Foundation Louis Vuitton in Paris.
Jillian Mayer:
With a wry sense of humor, Jillian Mayer explores the complexities of identity in the digital age. Her artworks span drawings, photographs, installations, performances, and videos, often reflecting the influence of social media on our lives. Jillian's pieces have been exhibited at prominent venues such as the Utah Museum of Fine Arts, the Bass Museum of Art, and MoMA PS1.
Job Piston:
Job Piston is a visual artist based in New York who brings together architecture and design in his creations. As part of Performa, a renowned visual arts organization, Job has collaborated with prominent figures in the art world, organizing projects and events. His solo exhibitions and group shows have been held at respected venues like Jessica Silverman Gallery and Artists Space.
Charlap Hyman & Herrero:
Charlap Hyman & Herrero is an architecture and design firm that takes a holistic approach to creating immersive spaces. Led by Andre Herrero and Adam Charlap Hyman, the firm merges architecture, interior design, and other art forms to develop environments that engage multiple senses. Their work has been recognized in Forbes Magazine's "30 Under 30" and featured in Architectural Digest and PIN-UP Magazine.
Katie Stout:
Brooklyn-based artist and furniture designer Katie Stout infuses her work with playful subversion and a colorful aesthetic. Exploring themes of family household life, Katie's pieces offer a commentary on domestic melodrama. Her artworks have been showcased at the Whitney Museum of American Art and the San Francisco Museum of Modern Art.
Laia Cabrera:
Laia Cabrera is a highly acclaimed filmmaker, video artist, and multimedia creator. Her works merge cinematic arts, dance, music, theater, and digital media to create immersive and visually stunning experiences. Laia's projects have been presented worldwide, including iconic locations like Times Square, Brooklyn Academy of Music, and Rome's Tempietto di Bramante.
Isabelle Duverger:
Isabelle Duverger is a French illustrator, animator, and projection mapper known for her collaborative work with Laia Cabrera. Together, they create site-specific immersive video and sound installations that blur the boundaries between art and technology. Isabelle's installations have been featured in Spring/Break Art Show, Times Square Plaza, and St. John the Divine Cathedral.
Leah Guadagnoli:
Leah Guadagnoli is an artist who combines sculpture and painting to create imaginative and visually striking artworks. Her pieces draw inspiration from postmodernism, vintage textiles, and various design movements. Known for her use of vibrant colors, playful patterns, and graphic shapes, Leah's work challenges traditional gender stereotypes and has been recognized in prestigious publications like Art News and Hyperallergic.
Promoting Mental Health through Immersive Art in LA
Beyond the aesthetic appeal, Flutter Experience recognizes the positive impact of art on mental well-being. Studies have shown that engaging with art can reduce stress, increase self-reflection, and promote a sense of connection. By partnering with Born This Way Foundation, co-founded and led by Lady Gaga and her mother, Flutter aims to support mental health initiatives and contribute to the destigmatization of mental health challenges. A portion of the proceeds from Flutter Experience directly benefits the foundation's efforts.
Visit Flutter for the Ultimate Immersive Experience in Los Angeles
Location: 217 S La Brea Ave, Los Angeles, CA 90036

Experience: 90 minutes
Tickets: $34 per ticket + $5 fee
Known For:
Reading your Aura
Sound Healing
Velcro-backed shapes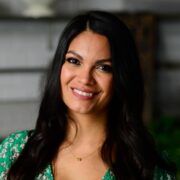 Maria Alaniz
Maria H. Alaniz is the Director of Social Media for Breathe Media, a Miami-based media company promoting wellness and mindfulness. With years of experience in managing influencers, project management, and social creative leadership, Maria brings a wealth of knowledge to the team. She is also a weekly contributor to Breathe Media domains, providing new insights and perspectives on wellness experiences. Maria is dedicated to inspiring people to live healthier, more fulfilling lives through her work with Breathe Media.