From Beaches to Mountains: Find Your Adventurous Outdoor Workout Spot in Los Angeles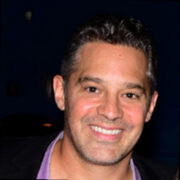 Reed Berglund
Reed Berglund is a serial entrepreneur and tech startup investor…
Bored of working out indoors? Why miss the bright, beautiful sunshine and fresh air of working outdoors, when Los Angeles has to offer a huge variety of options waiting for you? Switching the set-up and environment may also have a positive impact on your workout abilities. You will surely never find these workout spots quiet or lonely which means you can always make new acquaintances and meet new people who share similar goals. Moreover, there is no need to worry about the budget as many of the options are free of cost as well. So here is a carefully picked list of the top places for outdoor workouts in Los Angeles has to offer right now.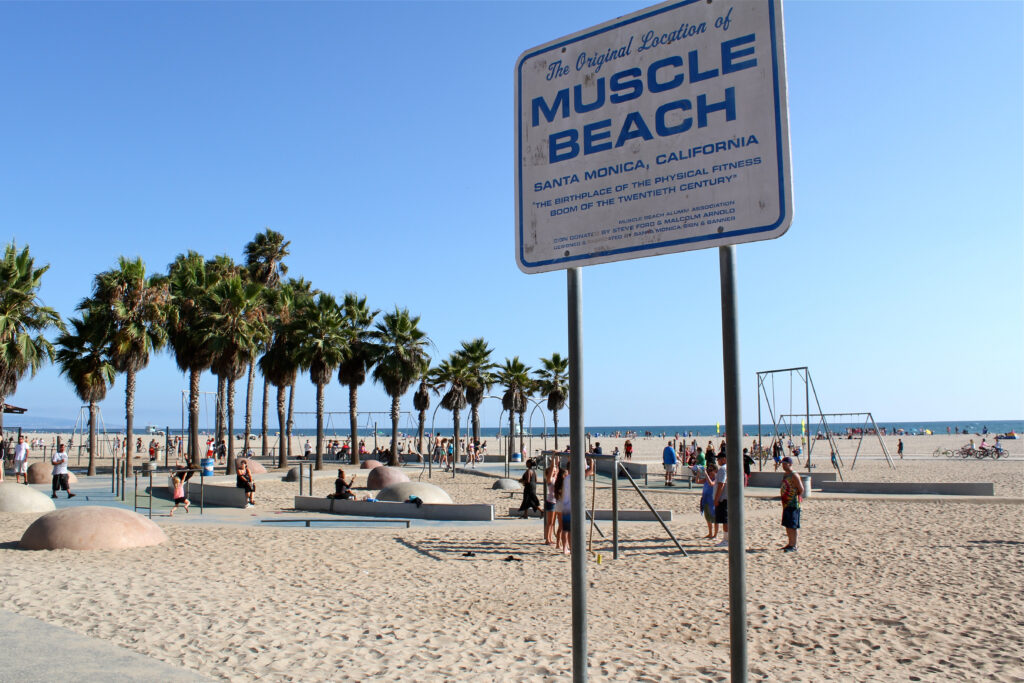 Hollywood's favorite since 1963 and the choice of famous bodybuilder celebs, Muscle Beach got everything you need for a highly motivated workout. With stunning views of the ocean in the distance and the cool breeze, this place is personally chosen by celebs like Arnold Schwarzenegger, Frank Zane, and more. As for timings, it serves 7 days a week and only takes a day off in case of any big events, unpleasant weather conditions or popular public holidays. The rates are starting from $10 a day, $50 a week and $5 a day, and $25 per week if you're a senior. If you're hooked on it, then the best deal is to go for the yearly membership that they offer for $200 and $100 for ages above 55 only. If you're interested, you can sign up on their website and apply for the plan you like.
A visitor AJ Ludlow said that the place was very cool and iconic. Another guest Ciccio Lino referred to it as a 'legendary' gym.
Location: 1817 Ocean Front Walk, Venice, CA 9029
Best known for
Best rates
Celeb's favorite
Spectacular views
2. Veterans memorial park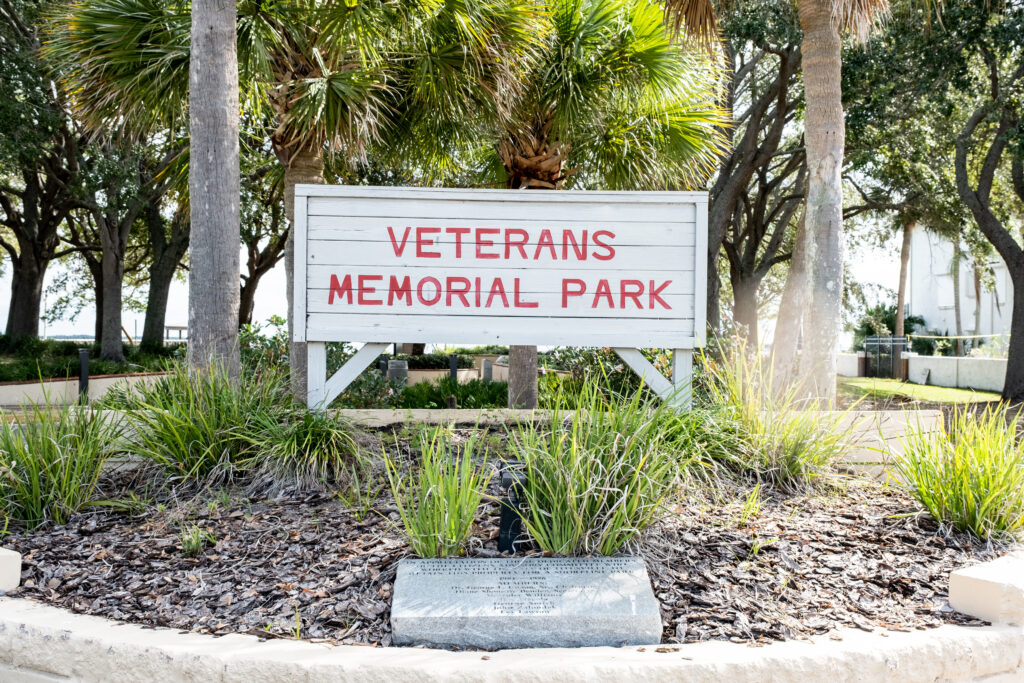 If you have kids to accompany you to the gym, then choose Veterans Park as it's perfect for a peaceful workout because it offers a playground to get your kids busy and indulged. The workout spot got all the facilities from sit-ups, pull-up bars and more, featuring calisthenics workout gear. Relaxing seaside views can be enjoyed while burning calories. And for jogging or games before or after a workout, a vast green park is there to be utilized. Of course, after an intense workout, you will feel a need for some refreshing drinks, snacks or a tour to a café, then the Redondo Pier is within walking distance from the park where you can find different delicious food options and if you're focusing on health, then the farmer's market is there to help you with your fruit and veggie intake as well.
A visitor named Sarah Lakrassaid that the scenery was great and recommended a nice picnic. Another visitor Martin Herrera shared his experience which was peaceful, friendly, and uncrowded.
Location: 309 Esplanade, Redondo Beach, CA, 90277
Best known for:
Calisthenics equipment
Variety of cafes and food options within walking distance
3. Ken Malloy Park
It can't get more connected to nature by working out in the spacious Ken Malloy Park. Being home to more than 300 kinds of birds, you can always hear the soothing voices of different birds while doing your workout. The huge park, which is based on an area of stunning 231 acres also includes a walking/jogging trail to warm up for the exercise. The Workout spot includes all kinds of equipment like trapeze racks, pull-up bars, and so on. To keep children busy and also make them tone their fitness, there is an area full of ladders and ropes all acting as obstacles to challenge children's abilities to cross them.
A reviewer named Risa said that the place has become more amazing since its remolding and loved its vibe and atmosphere. Alan Royse, another visitor praised the cleanliness and spectacular views of ducks and nature.
Location: 25820 Vermont Ave, Harbor City, CA 90710
Website: https://www.laparks.org/park/ken-malloy-harbor-regional
Best known for:
Soothing voices of wildlife
A vast area of 231 acres
4. Baldwin Hills Stairs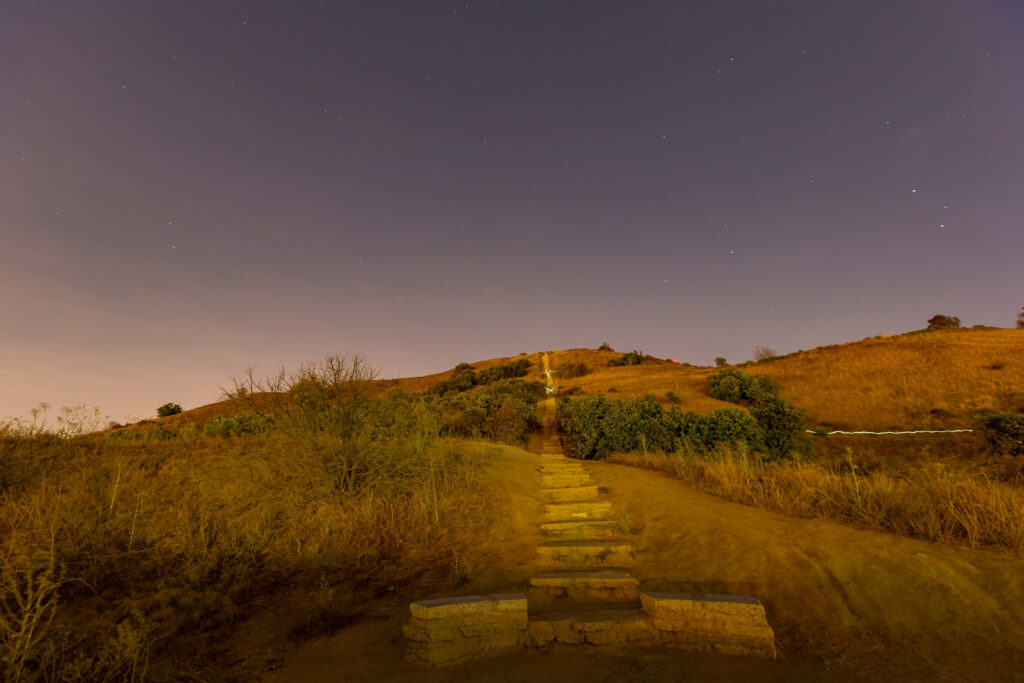 Here is a rather different way of exercising in which, when you complete, you will be rewarded with spectacular views. You will start from Jefferson Boulevard and there will be football stairs with a total of 282 steps that you will climb to reach the top of the hill. As they're football stairs, they're not very easy to climb and need constant attention. So, prepare yourself by packing some cold, refreshing drinks, juices and your best camera also as there will be a lot of work and then you will get to see the breathtaking famous views from the hilltop of the city of L.A. One thing to note is that pets are not allowed to accompany you on this journey.
A local guest named Fo Neale-May loved the gorgeous flowers, hiking trail, and spaciousness. Another guest Dor Nahum termed this place as one of the coolest in L.A.
Location: 6300 Hetzler Rd, Culver City, CA 90232
Website: http://www.parks.ca.gov/?page_id=22790
Best known for:
Spectacular views
Challenging
5. Manhattan Beach, LA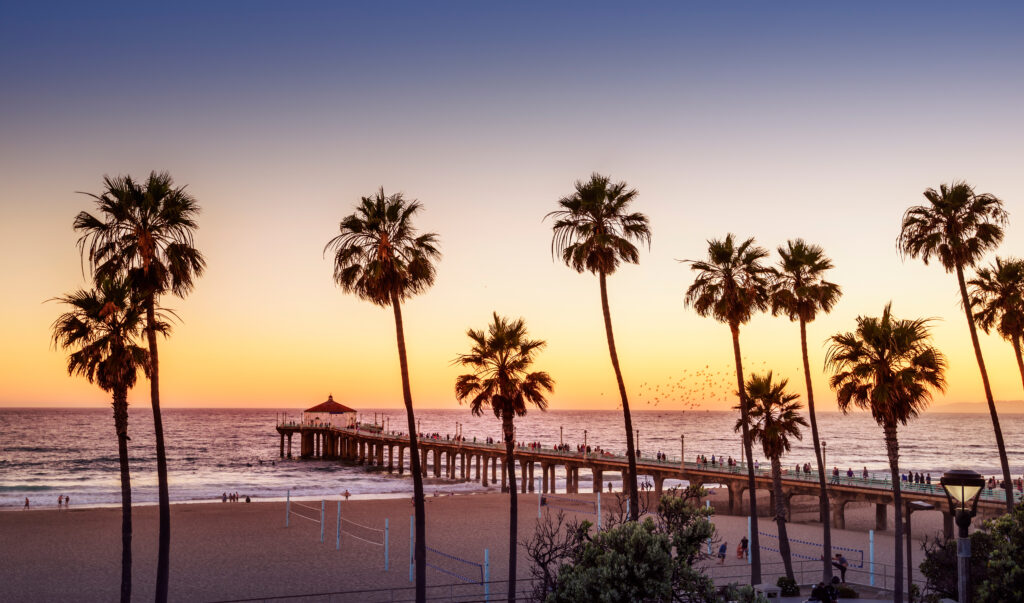 If New York is coming to your mind, then it shouldn't as this is another Manhattan in California that features a medium-sized area for workout, surrounded by bicycling trails and spectacular views of the ocean all at the Manhattan beach. It consists of all the gears required for simple exercising like pullups and pushups. But advanced or modern equipment is not available yet in this spot. Moreover, from here it is a few meters to Bruce Beach which is a property that has been given back to its original black owner. So, burn your calories with a jog to this historic place presenting a feeling of justice.
A reviewer named LaniMel Luks said that she loved the atmosphere a lot. Another local guest Erik Nilsson said that it is a nice place for having coffee and enjoying.
Location: 2600 The Strand, Manhattan Beach, California 90266
Best known for:
Feeling of simplicity
Views of seaside
6. Love Yoga by Thompson Hotel
If you're a fan of Katonah yoga then this place is for you. The lavish Thompson Hollywood hotel, owned by Laura Wilson, has recently launched outdoor weekly yoga sessions available for their hotel guests as well as for people who have not booked a room. Their soothing yoga sessions are a favorite of many famous celebs. The place for yoga is situated on the rooftop of the hotel, with elegant views of the beautiful L.A. When you purchase a session from their plans, you are provided with luxury mats and towels along with a special mimosa to further energize yourself. On average, it will cost you $30 per class, but it depends on what kind of plan you choose.
A visitor named Robin Knauerhas says that the rooftop pool area was great and another guest Johnny Arreola loved the vibe and staff.
Location: 1541 Wilcox Ave, Los Angeles, CA 90028
Best known for:
Luxury ambiance
Inspired by celebs
7. Sand Dune Park
At this sandy mountain, your mission will be climbing up this mountain which is full of unstable sand. Prepare yourself with some snacks and cold drinks as this mountain is also quite a challenge even for famous sports athletes. Note that this place is situated in a residential area so not to make too much noise, use headphones only if you're in the mood of enjoying some loud music during your climb. Also, be aware of signposts that separate private properties and car parking. You will have to pay a fee to take this challenge but that fees are just $3 for tourists or non-residents of the Manhattan beach area and in case you're a lucky resident of this beautiful place, then just pay $1 and you're good to go.
A local guest Jim Kara visited and said that the place was amazing for workout and also making the kids busy. Another reviewer Samantha Ross said that the place was beautiful and peaceful.
Location: 3299 Bell Ave, Manhattan Beach, CA 90266
Website: https://www.manhattanbeach.gov/departments/parks-and-recreation/parks-and-facilities
Best known for:
Challenging
Affordable rates
Breathtaking views
8. Box and Burn
Feeling the energy and anger for some hardcore boxing? Situated in the famous area of Santa Monica, you will find Box and Burn one of the most convenient and professional spots as the Olympic medalist, Tony Jeffries is the co-owner of this place. He is himself an experienced boxer, so you will get to know about awesome tips and techniques by working out here. Sessions are held 3 days a week on Monday, Wednesday and Friday, so you can easily make your schedule and attend the one most convenient for you. Talking about charges, on average, they typically charge $30 but you can always look out for memberships and deals for additional savings.
A local guest named Esther Watkins said that the equipment was awesome and the atmosphere was motivating. Another reviewer Maddie McCann said that she couldn't recommend Box and Burn more!
Location: 3201 Santa Monica Blvd, Santa Monica, CA 90404
Website: https://www.boxnburn.com/
Best known for:
9. Jackie Tatum Harvard Park
Along with taking care of your fitness and strength levels, Jackie Tatum will also make you have a look over your child's fitness and challenge them as well. There are amazing calorie-burning challenges and crossing obstacles like floating boards, wall-climbings and much more. However, that doesn't mean that you're going to sit idly and just watch, but there is a spacious green area where anyone can do some push-ups, walk/jog or have a good time at sports.
A local guest named Daymond Johnson called this place safe and fun and welcoming. Another visitor named Sharon Gistarb said that treatment for children was amazing.
Location: 6120 Denker Ave, Los Angeles, CA 90047
Website: https://www.laparks.org/aquatic/summer/jackie-tatum-harvard-pool
Best known for:
10. Michael Kahn Gym
If you've been dreaming about being coached by one of the finest and high-class trainers that have experience in making celebs like 'spider man', 'queer eye', and more, then here is your chance. Michael Kahn has set up a full, modern outdoor and indoor gym in the backyard of his home which cost him about $50,000. Here you will get premium training in almost all sorts of exercises like dealing with kettlebells, pushing sleds, and more. Relaxing yoga sessions are also available. Of course, luxury doesn't come cheap, you will have to fork out a whopping $180 bucks per hour to get access to such facilities.
Personally loved by famous celebs.
Location: 6650 Drexel Avenue, Los Angeles, CA 90048-4209
Best known for:
Top-notch training
Luxury and premium
If you're living or visiting a city like Los Angeles which is almost always blessed with the brightest of sunshine and pleasant weather, then you will be missing out on all the fun and vibe if you don't try outdoor working out. You will find a lot of celebrity-inspired workout spots to boost your motivation. There are free-of-cost places as well as luxury ones that do come with a high cost. However, if you're a fan of luxury workout spots then you can look out for their memberships or deals, which will be much better than going with regular prices.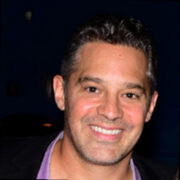 Reed Berglund
Reed Berglund is a serial entrepreneur and tech startup investor with a passion for marketing technology, DTC space, and wellness. He is the CEO and co-founder of Breathe Media, a Miami-based media company focused on promoting wellness and mindfulness through hyper-local content. Berglund is a sought-after advisor and thought leader, having been featured in publications such as Kidscreen, Sramana Mitra, Cynopsis, and HuffPost.