Savor the Green Goodness: Exploring the Best Vegan Restaurants in Los Angeles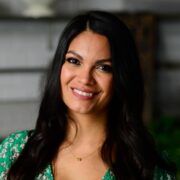 Maria Alaniz
Maria H. Alaniz is the Director of Social Media for…
If you follow a vegan or vegetarian diet, then not in the least should you think that options for having a scrumptious meal will be limited. In the beautiful, glamorous celebrity-inspired vegan restaurants in Los Angeles, you will surely be spoiled for choice once you start counting the lavish restaurants that serve only vegan food. Even meat lovers also fall in love with the exotic taste and unique ambiance of these restaurants. So here are some of the top-class dining options you should have on your list for a hearty meal that is 100% vegan.
Situated around the famous area of West Hollywood, Crossroads Kitchen has been satisfying an endless number of guests since 2013 with its mouth-watering Mediterranean cuisine. These wonders are done by their proud chef Tal Ronnen who is also the founder of this brand. The restaurant boasts features a cozy and lavish atmosphere. some of their most popular and loved dishes include spaghetti carbonara which features vegetarian egg yolk, spicy rigatoni vodka pasta, artichoke oysters, scallops, which are baked mushrooms, zucchini blossoms and more, along with refreshing cocktails and sweet deserts.
A local visitor named Claudia Clark was stunned by the efficiency of the staff and termed the food as 'out of this world'. Another guest, Mary, praised the creativity and presentation of each dish.
Location: 8284 Melrose Ave, Los Angeles, CA 90046
Website: https://www.crossroadskitchen.com/
Best known for:
Friendly and efficient staff
Amazing presentation
Mediterranean cravings
If you're in the mood for some plant-based fast food, then Nic's Beverly has got it all. From their scrumptious, cheesy Detroit-inspired pizza, to the sweetest banana split, it will make your dinner memorable. Finest arrangements of al-fresco on the garden-themed patio are offered as well as lavish indoor dining. All the ingredients are 100% plant and nut-based including their mouth-watering cheese. Their main chef Steve Fretz does the magic behind the scenes. Some of their top dishes include oyster mushroom sandwiches, burgers that look exactly like meat, amazing hand-cut fries, avocado rice, and desserts like banana split, chocolate mousse, etc.
One of their visitors, Sou Montazeri, was very satisfied with the service, food and atmosphere. Another guest, Mandi Toan, termed it one of the best spots in L.A.
Location: 8265 Beverly Blvd, Los Angeles, CA 90048
Website: https://www.nicsonbeverly.com/
Best known for:
Detroit-inspired pizza
Fast food
Amazing al-fresco patio
Efficient service
This sophisticated option used to have a different menu but not any longer as it is now making its place in the hearts of plant-based American fast-food lovers. Once you try their mushroom pizza, and cacio e pepe, which feature 100% dairy-free ingredients you will be craving more. Refreshing smoothies and cocktails are available to enjoy alongside the delicious food. Some of their popular options are a variety of pizzas, sandwiches, pasta, sliders, French toast, pancakes and more.
A happy reviewer named Iirpac personally loved the sliders and said that the staff were welcoming. Another food reviewer Erin Galbraith says that he has become a fan of this place.
Location: 534 Montana Ave, Santa Monica, CA 90403
Website: https://www.margossantamonica.com/
Best known for:
Variety of pizzas
Vegan American fast food
Great atmosphere
In the mood of indulging in one of the finest wines that Los Angeles has to offer? Well, then get yourself ready for a luxury al-fresco at an expansive patio by Plant Food + Wine. You will be amazed by their stunning variety which includes Kimchi Dumplings, Trumpet Mushrooms, and cacio-e-pepe along with desserts such as Panda Cotta and more paired with rich and luxurious wines of course. After having this, don't forget to give credit to the awesome chef and founder Matthew Kenney.
A visitor and a local guide named Jacqueline Unger-Sprague posted on Google reviews that she fell in love with the service and food. It is perfectly hand-crafted and the accommodation is amazing. Another guest Whitney Maibach recommended the raclette which she called the cheesy goddess!
Location: 1009 Abbot Kinney Blvd, Venice, CA 90291
Website: http://www.plantfoodandwine.com/
Best known for:
Lavish ambience
Finest wines
Want to have a change from the common cuisines? Then try Berbere which serves Ethiopian-style food. With the best standards of accommodation, friendly staff, and lavish food, it has satisfied and won the hearts of many vegan food lovers. Some of their most tried and popular recipes include Garbanzo Soup, prepared in clay pots for a unique taste, plant burger, various dips and sauces, and blueberry pancakes, and for beverages, you will be delighted with a variety of fresh juices and smoothies to choose from.
A local guest Doreen Nyangau-Okonkwo loved the plant burger and called it a 'phenomenon' along with blessing other services with a full 5-star rating. Another visitor Darlene Yao shared on Google reviews that she loved the atmosphere, food, and service.
Location: 508 Santa Monica Blvd, Santa Monica, CA 90401
Website: https://myberbere.com/
Best known for:
Ethiopian-style food
Friendly staff
Awesome ambiance
This restaurant was once a food truck. Over the years of hard work, it has grown into one of the top-rated vegan cafes in Los Angeles situated in the Hayes Centre in Westwood BLVD. The Famous food delivery company DoorDash has given this café an amazing 5/5 rating. Their staff's friendliness is much praised by their visitors. Some of its most popular dishes include tacos, burritos, pancakes, salads, and some of the most refreshing drinks along with mouth-watering desserts.
A visitor Bella Fenn posted on Google reviews that it is a must-visit and the staff was very cooperative. She also said that they gave her a complimentary dessert due to a long time waiting for her big order. Another guest Kate Ross shared that the staff was friendly, the flavors were fantastic and the prices were reasonable.
Location: 2180 Westwood Blvd Unit 1G, Los Angeles, CA 90025
Website: https://www.mihijodesumadre.com/
Best known for:
Friendly and cooperative staff
Fair prices
In the lookout for some plant-based Thai Food? Then Salaya, situated in the Thai town of Hollywood, is a women-owned café offering scrumptious Thai food along with a lot of different options that are all 100% vegetarian. Their staff is very professional and cooperative. Founded in 2019, It's been receiving amazing reviews and ratings. One of the top ordered and reviewed options are noodles, burgers, a lot of different traditional Thai soups and curries along with international cuisines such as Japanese and more.
A local guide Eva Komarkova visited and shared that the food was excellent and the serving size was satisfactory. Another visitor named Black Lotus said that the food was legit and fresh.
Location: 5185 Hollywood Blvd, Los Angeles, CA 90027,
Website: https://salayala.com/
Best known for:
Thai food cravings
Japanese food
Friendly staff
Situated in the beautiful area of Sherman Oaks, O'cado got almost all sorts of cuisines for you from American, Mediterranean, to Latin styles. It has also earned an impressive rating of 4.9/5 from Uber Eats along with amazing reviews. Some of their popular offerings include Chimichurri Fries, Nachos, special o'Cado burgers, buffalo cauliflower, tacos, and drinks consisting of refreshing cocktails, wines and beers, and so on. Don't forget to take advantage of the Happy Hours if you're in a saving mood.
A visitor, Hors D'oeuvres, shared on Google reviews that it was a great place and termed their nachos as a 'spicy kick'. Another local guide named Bethany Elliott recommended a try and personally loved the bacon.
Location: 14568 Ventura Blvd, Sherman Oaks, CA 91403
Website: https://www.ocadola.com/
Social media profile: https://www.facebook.com/ocadolosangeles/
Best known for:
American, Mediterranean, and Latin cuisines
Great ambiance
Exceptional service
A must-try for vegan Italian food lovers, Pura Vita offers all sorts of pasta, pizzas and so on that will give you the Italian vibe. The variety of pizzas is so impressively cool, that they have separated it into another restaurant named Pura Vita Pizzeria. Awesome kinds of spaghetti, ricotta, salads, pastas, pizzas of course, delicious cake slices such as tiramisu and chocolate, wines and other liquor, and so on, are there for you to choose and gobble down.
Ashley Novak a local guide visited this restaurant and said that it was amazing and recommended the caser salad. Another local guest named Serena Harris was much impressed with the overall quality and ambiance.
Location: 320 S Catalina Ave, Redondo Beach, CA 90277
Website: https://puravitalosangeles.com/
Social media profile: https://www.instagram.com/cheftarapunzone/
Best known for:
Italian cuisine
Scrumptious pizza variety
Relaxing atmosphere
10. Sun café Organic
Sun café's impressive menu and recipes are carefully created by Ronald Russel, a celeb, chef, and founder of this heavenly café, featuring al-fresco dining in a garden-themed patio, with welcoming, friendly, and professional staff. They have indoor seating as well. Some of the yummiest options here are macaroni and cheese, tacos, pizza, cacao nibs, milkshakes, smoothies, wines, beer, and much more.
A reviewer, Maritza Echevarria, on Google Reviews, shared that an overall impressive experience and that was delighted with the parking facility. Another guest and a local guide, David A Keller said that the place is like a hidden gem.
Location: 10820 Ventura Blvd, Studio City, CA 91604
Website: https://www.suncafe.com/
Best known for:
Al-fresco dining
Welcoming and friendly staff
Huge variety of options
If you're a vegan and want to munch on the finest of burgers, pizzas, bacon, and more meat dishes, then the wait is over since almost every restaurant has launched plant-based patties for burgers and other ingredients. If you're on a budget then don't forget to checkout for deals, happy hours, and other promotions on the vegan restaurants in los angeles and surely you will find something!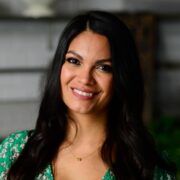 Maria Alaniz
Maria H. Alaniz is the Director of Social Media for Breathe Media, a Miami-based media company promoting wellness and mindfulness. With years of experience in managing influencers, project management, and social creative leadership, Maria brings a wealth of knowledge to the team. She is also a weekly contributor to Breathe Media domains, providing new insights and perspectives on wellness experiences. Maria is dedicated to inspiring people to live healthier, more fulfilling lives through her work with Breathe Media.