Indulge in Dining Excellence: Unveiling the Top 5 Best Women-Owned Restaurants in Los Angeles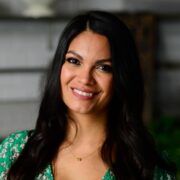 Maria Alaniz
Maria H. Alaniz is the Director of Social Media for…
Woman empowerment is now being supported globally as the population of women is now nearly equal to men. Several big firms and government agencies have women in their driving seats, making all the wise decisions leading the firms to rise to new heights. This shows that women can handle all duties, from skilled workers to business owners, if given appropriate opportunities.
Today, let's see how women are thriving in the food business as we discuss the top 5 best women-owned restaurants in Los Angeles that you must visit.
Identified as women-owned, this restaurant offers diverse American dishes, drinks, and desserts with beautiful décor, friendly staff, and attentive customer care. Chef Stephanie Izard is a well-known professional who achieved the 'The Best Chef: Great Lakes' award and prepares the menu with fresh local ingredients which exceed customer satisfaction levels by a great distance.
Check out what visitors have to say.
A local food reviewer Paul visited and shared his experience on Google by praising the food quality, taste, and rich flavor. He also mentioned that the ambiance was extraordinary. Another guest Caitlin said the place was amazing because the staff treated her well and took good care of her. She also cited that desserts were too delicious.
Location: 555-3 Mateo St, Los Angeles, CA 90013
Website: http://girlandthegoat.com/
Best known for:
American recipes with global flavors by an Award-Winning Chef
Oysters and desserts
Variety of flavourful wines
Owned by Dina Samson, the wife of famous chef Steve Samson, this top-notch Italian cuisine features vibrant dishes inspired by Italian culture and heritage. The all-embracing menu comprises hand-made Italian pasta, pizzas, and various flavourful Italian wines if you want to have some European vibes in Los Angeles.
Some testimonials will prove this.
A local food blogger Griffin posted his thoughts on Google by mentioning the super-friendly treatment he received from the management and highly praised the pasta and wine. Another guest Boston said that the atmosphere was brilliant and the staff was so caring. He also mentioned that the meat was very juicy and flavourful.
Location: 1124 San Julian St, Los Angeles, CA 90015
Website: https://www.rossoblula.com/
Best known for:
Italian dishes and wines
Italian inspired ambiance
Italian vibes
Situated in Koreatown, LA, this woman-driven venue is well known for the creativity and professionalism they put in its menu, making them Restaurant of the Year in Food and Wine magazine. Various meat dishes added with handcrafted cocktails, wines, and beers, plus rich exotic desserts, make this place special for you to visit on a date night or a night out to relax with friends and family.
Take a look at the reviews.
A local guest, Andrew, commented on Google that this place has a very friendly atmosphere and every dish he tried was worth the price. He also praised the service. Another guest, Connie, stated that she fell in love with the cocktails.
Location: 3901 W 6th St, Los Angeles, CA 90020
Website: https://www.hereslookingatyoula.com/
Best known for:
Colorful Handcrafted drinks
Atmosphere and ambiance
This female-driven restaurant is must try for vegans and vegetarians because it offers meatless and gluten-free plant-based substitutions to classic dishes added with natural wines and beers. Dishes are prepared here with daily fresh organic produce, making this venue heaven on earth for health freaks. The menu consists of a huge variety for you to choose from. Do try this out when you're in the beautiful city of L.A next time.
See what visitors have to say.
A food reviewer Josh cited on Google that this place has never let him down because every time he visits, the service and food are incredible and beyond expectations. Another food blogger Moxie stated that vegan chicken and waffles were fantastic. She also praised the environment.
Location: 654 N Hoover St, Los Angeles, CA 90004
Website: http://jewel-la.com/
Best known for:
Plant-based menu
Menu prepared by fresh produce
Nutritious food
Originating from Southern Thailand, this venue offers an extensive menu that is based on Thai cultural heritage. The ambiance provides ultimate Thai vibes, and the food is prepared by the award-winning chef SARINTIP "JAZZ" SINGSANONG who is running this family business and taking it to new elevations. The menu consists of mouth-watering dishes such as Thai BBQ chicken, Cashew nut stir fry, Pad Thai Noodles, and much more for you to choose from. Prices are also reasonable.
Do check out some testimonials.
A food reviewer, Jon, visited and rated full 5 stars as he praised the flavor of the dishes, which was amazing, and the service was also responsive.
Another food blogger, Jade, said this is the best Thai cuisine in L. A, and she loves it. She also added that prices were reasonably added, with a great selection of Thai dishes.
Location: 5233 Sunset Blvd, Los Angeles, CA 90027
Website: http://jitladala.com/
Best known for:
Vivacious Thai cuisine
Vibes and cultural heritage directly from southern Thailand
Conclusion
The above article demonstrates how women are trying their hardest and best to thrive in this business which is the key to their success.
So, you witnessed Women-Owned Restaurants in Los Angeles that are a must-try next time. Don't forget to book your seat and have fun.
Enjoy!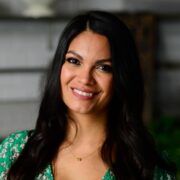 Maria Alaniz
Maria H. Alaniz is the Director of Social Media for Breathe Media, a Miami-based media company promoting wellness and mindfulness. With years of experience in managing influencers, project management, and social creative leadership, Maria brings a wealth of knowledge to the team. She is also a weekly contributor to Breathe Media domains, providing new insights and perspectives on wellness experiences. Maria is dedicated to inspiring people to live healthier, more fulfilling lives through her work with Breathe Media.