Savor the Diversity: Discover the Must-Try Black-Owned Restaurants Redefining Los Angeles' Food Culture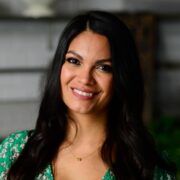 Maria Alaniz
Maria H. Alaniz is the Director of Social Media for…
After a long and challenging past for black people in the US, a time is here when more and more black-owned businesses, including restaurants, are coming up to the horizon. We have seen many talented black actors, chefs, business owners, CEOs, etc. They've proved that they're not behind and can contribute their part to the country's developmental progress.
Today in this article, let's discover the top 10 black-owned restaurants in Los Angeles, California.  
This venue is designed to exceed customer expectations at all levels. With vibrant dishes and colorful cocktails prepared masterfully by Chefs Keith Corbin, you will have a wonderful time in this restaurant and will definitely visit again.
A food reviewer, Robbin, wrote on Google that this place is cool, welcoming, and friendly. Another reviewer, Miranda, mentioned she had a great evening while great food, ambiance, and customer service ensured she would visit again.
Location: 5359 W Adams Blvd, Los Angeles, CA 90016
Website: https://altaadams.com/
Best known for:
Soul food
Creative cocktails
Owned by Jeremy McBryde which is Based in Downtown L.A., this restaurant solely focuses on soul food that is prepared with pure ingredients and served fresh that, provides top-notch quality and customer satisfaction. 
A food blogger, Veronica, mentioned that mac n cheese is their one-of-a-kind specialty, and she will visit again. Another food blogger Danielle revealed that the fried chicken she had here was the best in a long time.
Location: 1110 E 7th St, Los Angeles, CA 90021
Website: https://www.eatcomfortla.com/ 
Best known for:
Mac n cheese
Fried Chicken
Fixins is one of the most popular venues on Olympic Boulevard L.A, offering aesthetic American soul food and flawless customer service.
A local guide, Ron, wrote that the customer service was exceptional and the food was fabulous. Another guide, Sam, highly praised the food quality and recommended it to his friends and family.
Location: 800 W Olympic Blvd A150, Los Angeles, CA 90015 
Website: http://www.fixinssoulkitchen.com/ 
Best known for:
Delicious fried chicken
Outdoor space and colorful drinks
This incomparable venue features appealing seafood dishes and other mouth-watering appetizers and drinks, which promises an experience to remember for a long time.  
A local guest, Richard cited that this venue provided him with a world-class dining experience with exceptional service and food quality.
Another customer Karima revealed that the food was super delicious and customer service was brilliant.
Location: 2920 W Jefferson Blvd, Los Angeles, CA 90018 
Website: https://haroldandbelles.com/ 
Best known for:
Mouth-watering seafood
Enjoyable shrimp pasta
This Caribbean-themed restaurant owned by Peace Love Reedburg provides the West Indies' ultimate vibes, giving you an unprecedented experience of the South and its dishes and culture. Various vegan, vegetarian, and non-veg dishes are available for you to choose from.
A local visitor, Nicole, said their customer service is fast and attentive. She also added that the food quality is amazing, added with Caribbean vibes, which are awesome. Another visitor Violetta said that she ordered a salmon bowl with white rice, which was cooked to perfection.
Location: 5800 West Blvd, Los Angeles, CA 90043 
Best known for:
Caribbean inspired dishes
Bahamas styled Drinks and cocktails
Owned by black female Cynthia Hawkins and based in the middle of west L.A., an easy and comfortable atmosphere where you can have delectable classical American burgers and hotdogs. 
A local visitor Dee Taylor visited and had a wonderful experience; he mentioned that if anyone wants to have delicious juicy burgers, this is the right place.
Another visitor, Jay, mentioned he's had the best burger. Tastiest!
Location: 11603 Slater St, Los Angeles, CA 90059
Website: https://www.hawkinsburgers.com/ 
Best known for:
All types of juicy burgers
Undeniably Chef Marilyn is the Queen of southern cooking and home-style dishes. This buffet-style restaurant has nearly everything to satisfy your taste buds.
A food reviewer on Google Flannell wrote that every dish was mouth-watering and the prices were very reasonable.
Another local reviewer, Charles, mentioned that the food quality here is amazing and he will recommend it to all his friends and family.
Location: 2638 Crenshaw Blvd, Los Angeles, CA 90018 
Website: https://www.chefmarilyns2638.com/ 
Best known for: 
Home-styled southern food
Home-style eatery
A premium fluorescent-themed Californian-inspired American breakfast and brunch restaurant owned by Michael Reed that has lots to offer in its extensive menu. Chicken and waffles are the most favored in this venue.
A local guide, Nicole, visited and wrote that she had the best flavourful chicken and waffles. Another guide named Edward mentioned that this place is a hidden gem because the taste and quality of chicken and waffles are beyond expectations.
Location: 765 Wall St, Los Angeles, CA 90014 
Website: https://www.poppyandrose.com/ 
Best known for:
Flavorsome and appetizing chicken
Delightful waffles
Based in the neighborhood of Inglewood, this top-class premium bakery-cum-restaurant owned by Karolyn Plummer offers a huge variety of scrumptious cakes, cupcakes, mousse pastries, cream rolls, and many more.
A local guide Empress tried their products and wrote that they are rich, fresh, and fine. Also mentioned that the staff is very friendly. Another guest, Dawn, had a visit and shared his experience by praising the assorted cupcakes, which were super tasty.
Location:  1035 S Prairie Ave #2, Inglewood, CA 90301
Website: https://www.sweetredpeach.com/
Best known for:
Premium desserts
Rich-in-flavour-cup-cakes
Unquestionably one of the best BBQ spots you can find in greater LA is owned by Kenny Nadeau. This venue has satisfied over a million customers with its tender and juicy meat recipes. Do check out this great spot for a BBQ party or a BBQ night out.
A local guest Philon commented that the meat was juicy, tasty, and tender. Simply the best steak he had in a while. Another guest, William, on Google, wrote that the prices were very reasonable and the food quality was fantastic. He also mentioned that this is one of the best BBQ spots.
Location: 11010 S Prairie Ave, Inglewood, CA 90303
Best Known for:
Tender steaks
Grilled BBQ parties
Conclusion:
Every person or community has something to offer for their country because no one in this world is without talent. African American communities have made significant contributions and continue to do so in every sector. The above article mentions the top 10 best Black-owned restaurants you must visit and see how black business owners are trying to provide the best services.
Enjoy!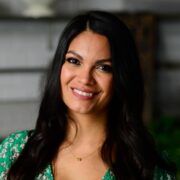 Maria Alaniz
Maria H. Alaniz is the Director of Social Media for Breathe Media, a Miami-based media company promoting wellness and mindfulness. With years of experience in managing influencers, project management, and social creative leadership, Maria brings a wealth of knowledge to the team. She is also a weekly contributor to Breathe Media domains, providing new insights and perspectives on wellness experiences. Maria is dedicated to inspiring people to live healthier, more fulfilling lives through her work with Breathe Media.